Welcome to Temple Beth El – Jefferson City
Our historic building was constructed in 1883 and is the oldest synagogue west of the Mississippi in continuous use.
Shabbat Services are held every Friday night at 7:30 and visitors are always welcome. Our congregation includes 25+ families, with members of all ages. Temple Beth El is affiliated with the Union for Reform Judaism.
High Holidays
Temple Beth El welcomes members, friends and visitors during the High Holidays. We are very fortunate to have Student Rabbi Natalie Shribman, a 4th year Rabinical student from the Hebrew Union College, to officiate our services this year.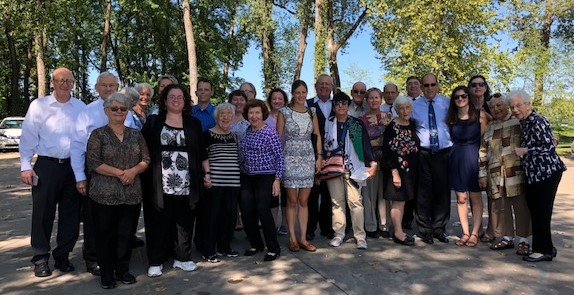 Yom Kippur Schedule:
Tuesday, Sept 18 Erev Yom Kippur – Kol Nidre – 7:30 pm
Wednesday, Sept 19 Yom Kippur
                                      Morning Service – 10:00 am
                                      Afternoon Service – 2:30 pm
                                      Yiskor – 4:30 pm
                                      Concluding Service – 5:30 pm
                                      Join us to break the fast
Learning in Retirement is holding a class about observances, holidays and customs of various religions.  On Wednesday, October 3th 10:00 – 12:00 am there will be a session at Temple Beth El focusing on Judaism.  Please see Warren or Gail for more information.
Project Homeless Connect is an annual event in Jefferson City to connect those in need with available resources.  Several members volunteered last year and found it to be a rewarding experience. The volunteer sign-up is now open for the event which will be held Oct 19. http://www.newstribune.com/news/news/story/2018/aug/29/volunteers-sought-project-homeless-connect/740950/