Welcome to Temple Beth El – Jefferson City
Our historic building was constructed in 1883 and is the oldest synagogue west of the Mississippi in continuous use.
Shabbat Services are held every Friday night at 7:30 and visitors are always welcome. Our congregation includes 25+ families, with members of all ages. Temple Beth El is affiliated with the Union for Reform Judaism.
***Currently our services are all on Zoom- Please contact us if you would like the code***
Tu BiShvat – New Year for Trees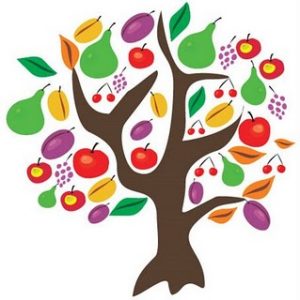 Tu BiShvat or the "New Year of the Trees" is Jewish Arbor Day. The holiday is observed on the 15th (tu) of the Hebrew month of Shvat. Scholars believe that originally Tu BiShvat was an agricultural festival, marking the emergence of spring. In the 17th century, Kabbalists created a ritual for Tu BiShvat that is similar to a Passover Seder Today, many Jews hold a modern version of the Tu BiShvat seder each year. The holiday also has become a tree-planting festival in Israel, in which Israelis and Jews around the world plant trees in honor or in memory of loved ones and friends. 
Zoom Shabbat continues for now
Temple Beth El has temporarily moved our regular Shabbat Services to the on-line format using Zoom.  If you would like to join us on Zoom please send an email through the contact form above, and we will be happy to send you the zoom code.
We look forward to the day when we can be together in person again. On a positive note, we have enjoyed seeing many of our former members and physically distant members join us on Friday nights.