Welcome to Temple Beth El – Jefferson City
Our historic building was constructed in 1883 and is the oldest synagogue west of the Mississippi in continuous use.
Shabbat Services are held every Friday night at 7:30 and visitors are always welcome. Our congregation includes 25+ families, with members of all ages. Temple Beth El is affiliated with the Union for Reform Judaism.
***Currently our services are all on Zoom- Please contact us if you would like the code***
Announcing our Student Rabbi – Ashley Barrett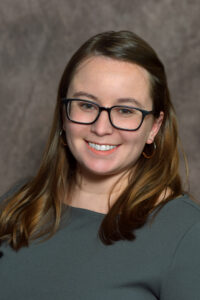 We are pleased to have Ashley Barrett, a 4th year rabbinical student, leading our High Holiday Services this Fall.  Ashley lives in Cincinnati and attends the Hebrew Union College there. Although she will be conducting services via Zoom, we will still give her a warm welcome as we have done in the past with our student rabbis.  This has been an unusual year and we appreciate our members' understanding and willingness to try new things. 
Sunday, Sept 27 7:30 pm – Kol Nidre
Monday, Sept 28
     10:00 am – Yom Kippur Morning
      2:30 pm –  Afternoon Service
      4:30 pm – Yizkor
        5:30 pm – Concluding Service
Zoom Shabbat continues for now
In keeping with recommendations to minimize public gatherings, Temple Beth El has moved our regular Shabbat Services to the on-line format using Zoom.  If you would like to join us on Zoom please send an email through the contact form above, and we will be happy to send you the zoom code.
We look forward to the day when we can be together in person again. On a positive note, we have enjoyed seeing many of our former members and physically distant members join us on Friday nights.