Welcome to Temple Beth El – Jefferson City
Our historic building was constructed in 1883 and is the oldest synagogue west of the Mississippi in continuous use.
Shabbat Services are held every Friday night at 7:30 and visitors are always welcome. Our congregation includes 25+ families, with members of all ages. Temple Beth El is affiliated with the Union for Reform Judaism.
We are now open for in-person Shabbat Services on Friday nights, and also offer a Zoom option.  Our COVID policy requires unvaccinated members and guests to wear a mask.   Please contact us if you would like the Zoom code.
Tu BiShevat – New Year for Trees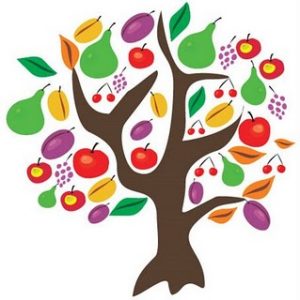 It may be very cold outside, but the holiday to celebrate the new year for trees is right around the corner. Tu BiShevat officially begins on Jan 17th.  
Hanukkah celebrated at the Temple and the Capitol
Governor Parsons's welcomed Hanukkah to the Show Me State with a proclamation at the Capitol on November 24th, and the congregation celebrated together on Dec 3rd.